Profile
Free Account
Created on 2012-12-26 23:21:13 (#1862114), last updated 2013-03-21 (235 weeks ago)
0 comments received, 20 comments posted
3 Journal Entries, 1 Tag, 0 Memories, 14 Icons

About
| | |
| --- | --- |
| Name: | Franklin Mott |
| Birthdate: | Apr 14 |
| | |
| | |

Mini Bio
Vampire. Private investigator. It's so nice to see you all again.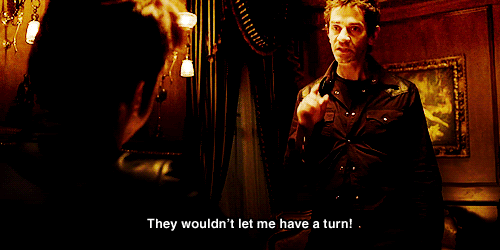 "Franklin, you're a huge freak."
-
True Blood
-----------------------
Fictional RP account. I don't own Franklin or anything related to
True Blood
or James Frain. True facts. The gif above is not mine, and I cannot recall where-from it came... If 'tis yours, please let me know, and proper credit will be given. Danke!

Connect

People
[View Entries]

Communities
[View entries]

Member Of (2):

Subscriptions (4):

Administrator Of (0)

Feeds
[View Entries]

Subscriptions (0)

Linking
To link to this user, copy this code:
On Dreamwidth:
Elsewhere: